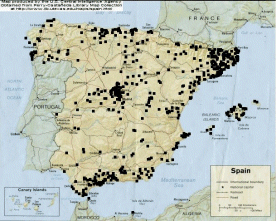 Click on the map for geocache locations in Spain. You will need to register for a free account at geocaching.com to see the maps.
Links to places in Spain.


Here are a few random links related to geocaching (or places you can visit with your GPS) in Spain.

Happy geocaching!